"Our 2021 goal has been increased to twelve thousand toys!  And we're getting more requests from families in need every day!"
What We Do
The need has never been greater for children in the Valley to have their Christmas dreams fulfilled.  The list of families requesting assistance through the area's Salvation Army locations has skyrocketed the past two years – due in part to the Covid-19 pandemic.  Can You Help?  Our goal for 2021 is 12,000 toys! (Minimum 2 per child & a stocking stuffer or 2)  All Toys will be collected on the 11th and distributed to Valley area children by December 20th.
The Salvation Army, Midas and Mix 98.9 are asking you to donate cash or a new toy to the Valley's ARMY OF TOYS DRIVE!
Listen to Mix 98.9 FM Every Monday Morning in November (through Dec 6th) at 8 a.m. for the BOAK & SONS Army of Toys Update!
Each day a special guest will be in the radio station studio's to give a status report on the toy collections!
The Salvation Army
1249 N Ellsworth Ave, Salem, OH 44460

Shoe Sensation
2333 E State St, Salem, OH 44460

Columbiana Chevrolet Buick & Cadillac
21 East Railroad St
Columbiana Car Care
253 Main St
The Salvation Army
1501 Glenwood Ave, Youngstown, OH 44511

Boak & Sons
75 Victoria Rd, Youngstown, OH 44515

Biker BrewHouse
5700 Patriot Blvd, Austintown, OH 44515
Chilli's in Boardman
7303 Market St, Boardman, OH 44512

Haus Auto Group
4141 Boardman-Canfield Rd, Canfield, OH 44406
Hudek Dental in Canfield
567 E Main St, Canfield, OH 44406

 Midas in Austintown
4540 Mahoning Ave, Youngstown, OH 44515

Midas in Boardman
5938 Market St, Youngstown, OH 44512

The Salvation Army
Salvation Army, 270 Franklin St SE, Warren, OH 44483

Freeway Bowling
2700 Parkman Rd NW #1635, Warren, OH 44485

TEMA Roofing
1596 Motor Inn Dr, Girard, OH 44420

The kick-off breakfast will be held at Southern Park Mall on Friday, November 5th at 10am.  Friends of the Salvation Army are invited to have a Chic-Fil-A breakfast and coffee and hear about other opportunities. 
Grand Victory Celebration will be held at the Mix 98.9 FM Studios on South Street in Boardman on Saturday, December 11, 2021 from 8am until 12n.   Listeners can drop off their toys and businesses can drop off their donations at that time.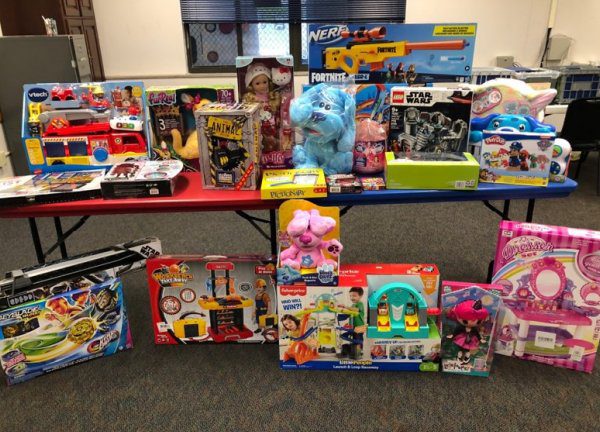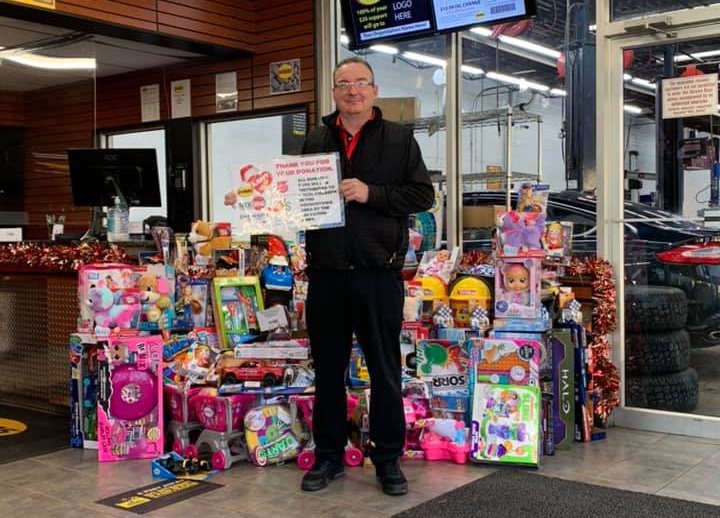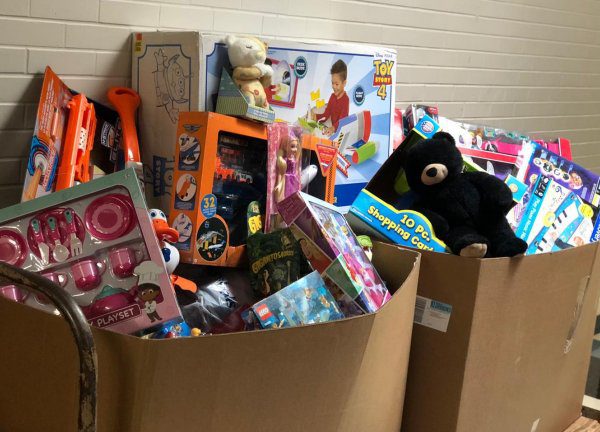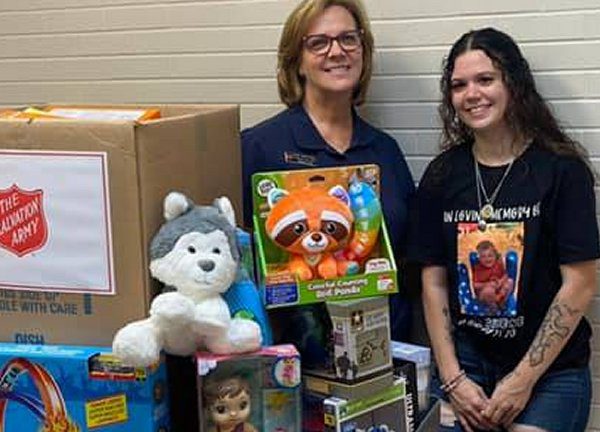 Is Your Family In Need of Toys From the Salvation Army This Year?
Salvation Army Contact Numbers
 Mahoning County" (330) 746-8403
Trumbull County:  (330) 392-1573
Columbiana County:  (330) 332-5624
There is a Deadline to Register.  Please call your local Salvation Army for details.